Styling Tips for Petite Women : Flatter Your Figure
Styling tips for petite women include choosing fitted silhouettes and vertical patterns to create the illusion of height. In addition, opt for high-waisted bottoms and cropped tops to elongate the legs.
Incorporating monochromatic outfits and avoiding bulky layers can also help streamline the petite figure. Curating a wardrobe with the right proportions and selecting the right accessories, such as pointed shoes and vertical belts, can further enhance the petite frame. Overall, petite women can embrace their stature by strategically styling their outfits to create a visually elongated and balanced look.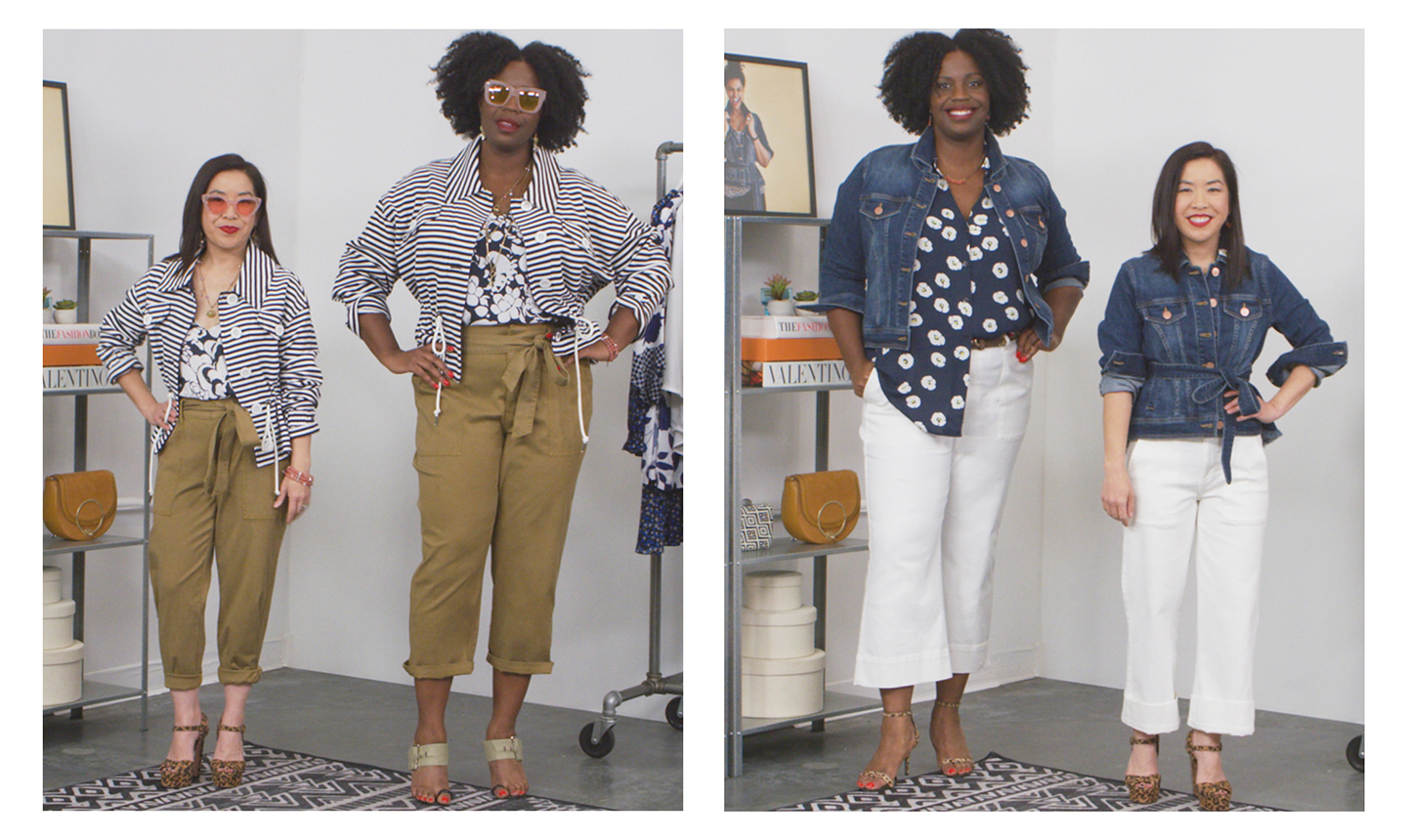 Credit: www.cabionline.com
Embrace Proportions
Embrace proportions to enhance your shape and understand the importance of proportion in styling. Opt for well-fitted clothing that flatters your figure and elongate your legs with high-waisted bottoms. By choosing the right proportions, you can create a balanced and visually appealing look.
Consider pieces that accentuate your petite frame without overwhelming it. Experiment with different silhouettes, such as a-line dresses or tailored jackets, to create the illusion of length. Avoid oversized or boxy styles that can drown your figure. Play with vertical details like vertical stripes or vertical seams to elongate your body.
Don't be afraid to try different combinations and be sure to tailor your clothes to achieve the perfect fit. With these styling tips, you can confidently showcase your unique style and make the most of your petite stature.
Create Illusions
Petite women can use color and print to create the illusion of height. By playing with these elements, you can give the appearance of a taller silhouette. Vertical lines are also helpful in elongating your figure, making you appear taller and leaner.
Incorporating strategic layers can add depth and dimension to your outfit, drawing attention away from your petite frame. Experiment with different combinations, such as a cropped jacket over a longer blouse, to create visual interest. Don't be afraid to mix and match textures and patterns to add visual depth.
Remember, the key is to create an illusion of length and height through clever styling techniques. By following these tips, petite women can confidently dress to flatter their figure and embrace their unique style.
Choose The Right Silhouettes
Petite women often struggle to find the right clothing styles that flatter their frame. A-line dresses and skirts are perfect for creating a balanced silhouette. These designs add volume to the lower half while accentuating the waist. To elongate your torso, opt for cropped tops that show a little bit of skin.
This creates the illusion of longer legs, making you appear taller. Additionally, try experimenting with tailored pieces such as jackets and blazers to create structure and definition. These will add shape to your body and make you look more put-together.
Don't be afraid to play around with different styles and silhouettes until you find what works best for you.
Enhance With Accessories
When looking to enhance your petite frame, choosing the right accessories is key. One styling tip is to use belts to define your waistline and create the illusion of curves. By cinching in your waist, you can add shape to your silhouette.
Additionally, opt for smaller handbags that maintain proportion with your smaller frame. This can help balance out your overall look and prevent your accessories from overwhelming your petite stature. Remember, accessories can be used strategically to highlight your best features and create a sense of balance in your outfit.
Experiment with different styles and sizes to find what works best for you. Enhancing your petite frame with the right accessories can truly make a difference in your overall look and confidence.
Shoe Selection
When it comes to selecting shoes, petite women should opt for heels or wedges to add height and elongate their legs. Experimenting with nude or flesh-toned shoes creates a seamless look. Chunky or oversized footwear should be avoided as it overwhelms the petite frame.
Don'T Forget The Tailoring
Tailoring is essential for petite women, ensuring a perfect fit for their clothing. Hemming pants and skirts to the appropriate length is crucial. Invest in petite sizes or have regular-sized garments altered to cater to your specific needs. Embrace these styling tips to flatter your figure.
Confidence Is Key
Embrace your petite stature and exude confidence in your personal style. Experiment with various trends and styles that showcase your unique personality. Remember, it's not about your height, but rather how you carry yourself. By embracing your petite frame, you can rock any outfit with confidence.
Choose clothing that flatters your figure and highlights your best features. Play with proportions to create the illusion of height, such as wearing high-waisted bottoms or cropped tops. Opt for vertical stripes to elongate your silhouette. Don't be afraid to wear bold colors or prints, as they can make a statement and draw attention to your outfit.
Accessorize with confidence, whether it's with statement jewelry or a stylish handbag. The key is to embrace your petite frame and let your confidence shine through. So go ahead, rock your style and own your petite stature with pride!
Frequently Asked Questions On Styling Tips For Petite Women
How Can Petite Women Make Their Legs Look Longer?
To make your legs look longer, opt for high-waisted bottoms and skirts. Pair them with nude colored shoes to create the illusion of longer legs. Avoid ankle straps as they can visually shorten your legs. Vertical stripes and monochromatic outfits can also make your legs appear longer.
What Are The Best Clothing Styles For Petite Women?
Petite women should focus on clothing styles that create the illusion of height. Choose fitted clothing to avoid overwhelming your frame. A-line skirts and dresses, v-neck tops, and high-waisted pants are flattering options. Avoid oversized clothing, maxi dresses, and wide-leg pants that can make you look smaller.
Can Petite Women Wear Oversized Clothing?
While oversized clothing can sometimes overwhelm a petite frame, it can be worn in a flattering way. Opt for structured oversized pieces that won't drown your shape. Pair oversized tops with slim-fitting bottoms to balance out the look. Remember to choose the right proportions and avoid overwhelming your frame.
Conclusion
These styling tips for petite women can help enhance your confidence and embrace your unique body shape. By choosing the right proportions, opting for vertical lines or monochromatic outfits, and wearing well-fitted clothes, you can elongate your figure and appear taller.
Additionally, experimenting with accessories like belts or statement jewelry can add interest to your overall look. Remember to avoid overwhelming your frame with oversized or bulky garments, and opt for tailored pieces instead. Embracing your petite frame doesn't mean compromising on style; it's all about finding the right balance and making strategic choices.
Armed with these styling tips, you can confidently navigate the world of fashion and showcase your petite beauty. Start experimenting and have fun creating looks that make you feel fabulous!